Free Alternative Funding Assistance
While we do not directly administer grant programs for electric technologies, we do offer free assistance with applications and understanding alternative funding opportunities. There are several programs in the greater Houston area that have funding for electric technologies that help reduce local emissions.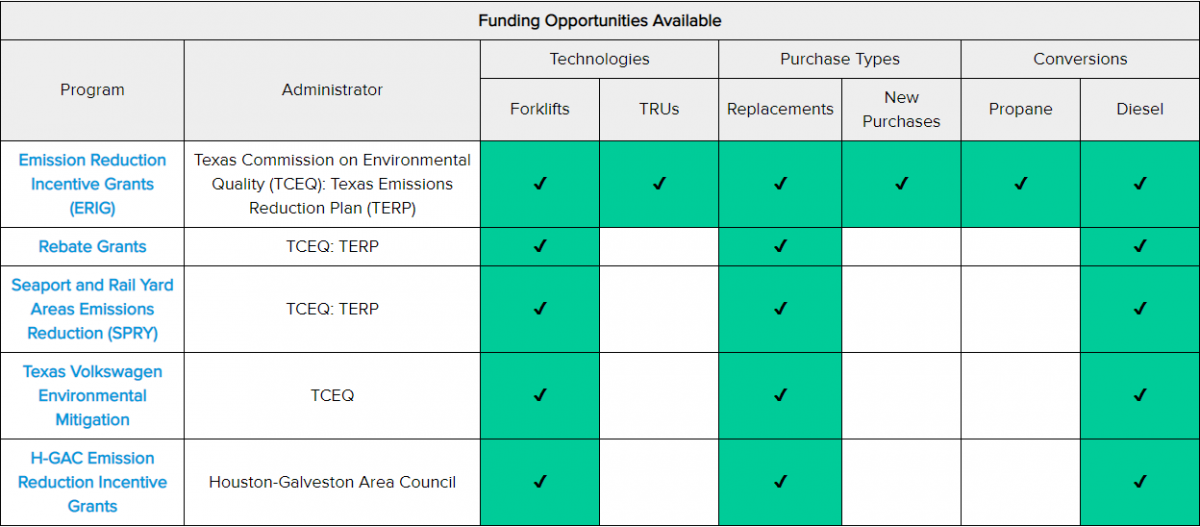 Links
To learn more about grant opportunities please contact our local Account Manager, Bridgette Wellendorf at 346-291-5476 or Bridgette.Wellendorf@icf.com.