Forklifts
CenterPoint Energy offers free assistance to customers interested in replacing diesel or propane forklifts with electric forklifts. Contact us if you would like to:
Learn more about the benefits of electric forklifts.
Calculate the potential financial and emission savings specific to your operations.
Receive assistance with alternative funding opportunities.
Connect to local trade allies or equipment dealers.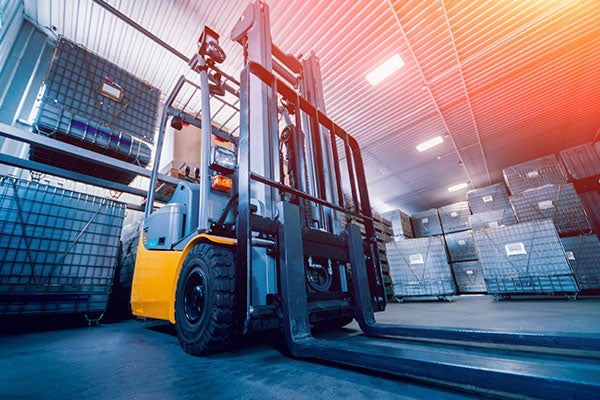 Benefits
Reduced Costs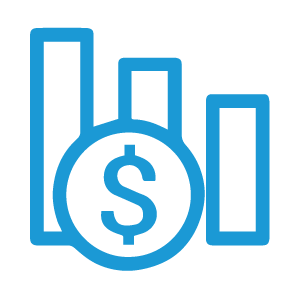 The typical return on investment period for an electric forklift is less than two years.
Less Maintenance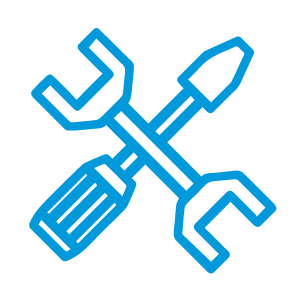 Since electric forklifts have about 90% less moving parts than standard internal combustion forklifts, they require significantly less time and money to maintain.
Quieter & Safer Operations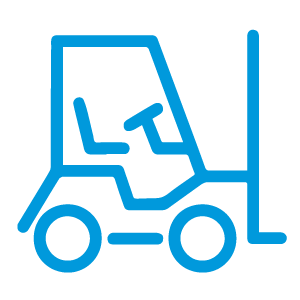 Electric forklifts are quieter while lifting or transporting products so workers can pay better attention to what is going on around them, reducing the likelihood of noise-related workplace accidents.
Zero Site Emissions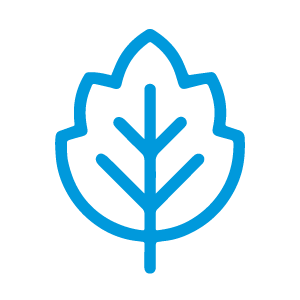 Electric forklifts make for a cleaner, healthier workplace by producing zero local emissions. When you convert to an electric forklift, you can help reduce annual greenhouse gas emissions by up to 11 metric tons.
Flexible Charging Options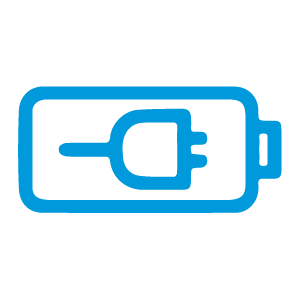 Modern electric forklifts have different charging solutions to fit varying schedules. Conventional charge forklifts charge overnight and are ideal for one shift operations. Rapid and opportunity charge forklifts can be charged intermittently during the day to maintain a steady workflow.
Outdoor and High Capacity Capabilities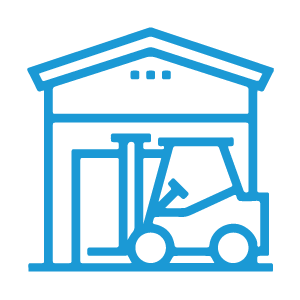 Modern electric forklifts with pneumatic tires can be used in diverse weather conditions and across varied terrain. Most manufacturers have forklifts with 12,000—14,000 lbs. capacities, but there are even some models that range up to 35,000 lbs.
Cost Analysis
Switching to an electric lift could save you over $20,000. Learn about the potential cost savings of switching to electric forklifts from internal combustion forklifts in the table below.
Electric vs. Non-Electric Cost Comparison Estimate*

Internal Combustion Forklift

Conventional Charge Electric Forklift

Initial Capital Costs

Initial Price per Lift Truck

$25,000

Initial Price per Lift Truck

$30,000

Annual Fuel Costs

Fuel Cost per Gallon

$2.00

Cost per kWh

$0.10

Average Gallons per Hour

0.8

Unit Demand

9 kW

Hours in Use per Week

50

Hours Plugged-in per Week

50

Annual Gallons Used

2,080

Annual kWh

23,400 kWh

Total Annual Fuel Cost

$4,160

Electricity Cost

$2,340

Annual Maintenance

$1,200

Annual Maintenance

$500

Annual Savings

$2,520

Lifetime Savings (capital costs included)

$25,240
*Numbers will vary depending on the capacity and operational habits of the lift.